---
COVID is still impacting our meetings, so watch your email to get notifications of our meetings, whether via ZOOM or in Person.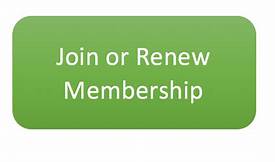 You can join or renew for 2022 now
and you will be paid through 2023.
It is time to join or renew your membership in NDTDW. 2021 brought some memorable occasions with the inauguration of President Joe Biden and Vice President Kamala Harris, the election of a bare majority in the Senate, and the passage of the infrastructure bill. However, we also saw an unprecedented attack on democracy on January 6th, the unaddressed failure of the Texas grid, and a legislative session that curbed voting rights, denied choice to women, and cracked and packed legislative districts into ridiculous puzzle pieces with no common interests.
The pandemic continued to constrain our ability to meet in person. But we sponsored activities like post cards to Georgia and California. With Representative Ana Maria Ramos' office, we presented a primer on how to lobby the Texas legislature and distributed contact information and bill alerts. Via Zoom, we kicked off the year with a program with Rep. Ana Maria Ramos, followed by a session on redistricting with Michael Li, candidate forums for the RISD and Richardson City Council races, a meeting with DCDP Chair Kristy Noble, information on the filibuster, as well as meetings on police oversight and the Texas abortion laws.
Since 2002, NDTDW has been one of the leading Democratic clubs in Dallas, and most years, the largest chapter of the Texas Democratic Women. Our members have played key roles in electing Democrats, especially Democratic Women, in Dallas County.  We have not always been successful, but we keep closing the gap.  We do this by a) informing our members on key issues through our meeting programs and regular emails; b) connecting our members through social events like our Book Club, Movie Club and Summer and Holiday Parties; c) raising money to directly contribute to women candidates and those that support women's issues. In 2020 NDTDW raised and donated $7,100 to campaigns supporting women and women friendly candidates.  Our members directly donated to campaigns as well. As an organization we support the annual Annie's List and Planned Parenthood lunches as well as Dallas County Democratic Party events.
Our mailing address is 17201 Hidden Glen Drive, Dallas, TX 75248.
In addition to this website, we do frequent emailing covering topics of interest to our members.  The emails are always identified as being from NDTDW with a brief description that allows recipients to determine their interest without opening them. 
Find us on Twitter at https://twitter.com/WmnDem
Find us on Facebook at https://www.facebook.com/ndtdw/
Find us on Instagram at https://www.instagram.com/ndtdw/
NDTDW collects personally identifiable information when you fill out a Membership/Renewal Form, such as your e-mail address, physical address, name, and phone number, occupation and employer.  This information is used to keep you notified of club events via email.  It is also used in reporting to the Texas Ethics Commission since we are a Political Action Committee.   NDTDW does not sell, rent or lease its member lists to third parties.  If you have any questions about our policies, please do not hesitate to contact us at [email protected].