March 19th: NDTDW Book Club 
March 28th: NDTDW March Meeting, 6:45 – 8:30, Northaven United Methodist Church, 11211 Preston Road, 2nd Floor.
Homelessness in Dallas is a major issue in the race for Mayor.  This is your chance to get the knowledge you need to ask the right questions when hearing and meeting all the candidates for Mayor.  DON'T MISS THIS MEETING.  Mark your calendar now!
Tanya Ragan, Vice Chair of the Dallas Homeless Commission, will be our speaker at the March 28th NDTDW meeting, 6:45 pm.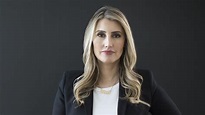 From Tanya's Linkedin page: Visionary Entrepreneur | Transformational Leader | Urban Activist | Change Architect | Business Consultant | Speaker
March 30th, 4 – 6 pm: Wine, Cheese and Post Card Writing to your State Representatives! Stop by and just pick up materials, or stay to enjoy the "nosh" and company! A good way to get to know your fellow Democrats!
Lenna Webb's Home
17201 Hidden Glen Drive
Map
---