NDTDW Newsletter

November 2017
President's Message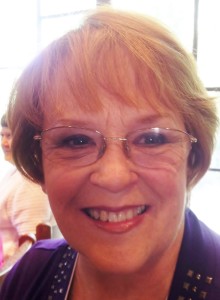 Can you believe that 2017 is almost over?  We have survived Trump so far, but we are certainly worse off and it is almost inconceivable to it will get increasing worse, but it probably will.  It is harder and harder to stay optimistic when every day it seems like we have another mass shooting, report of sexual misconduct and horrific appointments to cabinet positions and Federal benches.  However, WE MUST KEEP MOVING FORWARD.  NDTDW members along with other Democrats CAN make a difference and 2018 will see big challenges.
What can we do?  First, renew your NDTDW membership or join now, so we can continue the work we are doing.   Stay up to date with our activities through our meetings and emails.  Check in at this website to see what is new (we really do try to keep it up to date).  Network with like-minded activists at our social events (Book Club and Movie Club) and our parties.  Our Holiday Party is coming up on December 2nd and if you want a chance to mingle with elected officials and candidates, as well as our club members, you really do not want to miss it.   We have great door prizes available that you can keep or pass on to customer, friends, etc.  They really are not your ordinary gift baskets.
BIG PLANS FOR 2018:
Your board is already working on programs and events for 2018.
January 28th, NDTDW joins with the Far North Dallas Richardson Democrats for our Democratic Primary Candidate Forum.  With the number of contested races in 2018, this is a really good way to evaluate your choices in the March primary.  Watch for information on where it will be held, etc.
February 9-10th, is the Texas Democratic Women's Annual Convention.  Get more information here.
At the TDW Board meeting after the convention, NDTDW will be putting in a bid to host the Texas Democratic Women's Summer Retreat in June or July, 2018.  The clubs wanting to host the event do so at the TDW Board Meeting which follows the Annual TDW Convention in February 2018. We are currently looking for hotel venues that are easily accessible to DARTrail so that attendees can get there from the airport at low cost. Based upon the hotel selected, we will be organizing off-site options for Friday and Saturday night that are also accessed by DART.  The program for the retreat is all day on the Saturday and usually features, topical speakers, candidates (election year!!!) and breakout work sessions.   This will be a fundraiser as the club hosting the retreat keeps all monies earned. If you have event planning experience and want to help with the planning, please contact me at msnilknarf22@att.net.
February 18th, Indivisible 32, The Blue Wall, The North Dallas Texas Democratic Women, National Organization of Women, SMU Democrats and Swing Left have combined forces to hold a forum where you can come and hear the leading candidates for the Democratic Party nomination in Texas Congressional District 32.  The top four candidates have been tentatively invited and have accepted, although final determination of the panel will be determined by the percentage of the candidate's donors calculated from the total donors for all candidates as of January 31st.  If a candidate's campaign's percentage of donors is 5% or more, they will be on the panel.  You must RSVP to assure a seat as we are approaching 50% of the venues seats already filled.
Let's all stay positive and be ready to work hard to elect Democrats in 2018!
Lenna Webb, President