Attend TDW Summer Retreat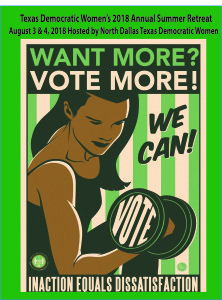 Big D Welcomes TDW members and others to Our Summer Retreat, August 3rd through August 4th
Enjoy all the benefits of a Trip Advisor 4-Star Hotel in the heart of downtown Dallas and only blocks from the Arts District.
Friday evening starts with registration and candidate meet & greet with a cash bar.  You can then head out to one of the many restaurants in the area or just on the M-Line trolley to explore all that McKinney Avenue has to offer.  Alternatively, you can take in the arts scene by visiting the country's largest urban arts district. Saturday morning and afternoon will be all about the retreat programing, but we are planning something very special for you as an "add-on" activity for Saturday night (stay tuned!).  Before you head home on Sunday, you must check out all that downtown Dallas has to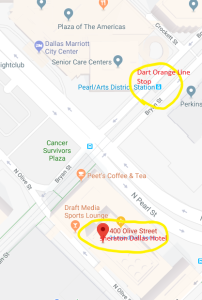 offer.
Transportation is easy with complimentary transportation on the E-Frogs ( E-Frog is made up of stretch golf carts that easily ride through different districts in Dallas operating from 5:30 pm to 2 am.),  the McKinney Trolley, (7 am – 12 am)  and D Link Buses (11 am – 11:30 pm) making it easy for you to get to all the cool places you don't want to miss.  There is also easy access to the DART rail lines that will take you even further afield, such as the Dallas/Fort Worth International Airport. If you fly in to DFW, just hop on the DART Orange line and it will take you to the Pearl/Arts Street Station with is just one block from the Sheraton Dallas Hotel. From Dallas's Love Field, DART's Love Link 524 operates between Dallas Love Field and Inwood/Love Field Station, providing an airport connection to the DART Rail  Orange Line.
Register for the retreat today by filling out the form at the bottom of the page. Saturday Breakfast and Lunch included in the price of the retreat!
Dallas Sheraton Hotel, 400 Olive Street, Dallas, 75201.
Queen/Queen rooms including all taxes for single or double occupancy: $137.15 per night.  $139.00 for triple occupancy and $159.00 quadruple occupancy.  Book your rooms directly with the hotel at (214) 922-8000 and tell them you are with the North Dallas Texas Democratic Women – NDTDW group to get the group rate.  Cut off date for getting the special room rates is 5 pm, July 13th.  Our group rate includes a reduced rate of $8 per night for parking and complimentary WiFi in your room.

Friday night:  Candidate Meet & Greet & Retreat Registration
6 – 7:30 PM in Chaparral Main Room, with Cash Bar – Room is on the 38th floor with amazing views
Saturday: 8: 30 AM Continental Breakfast, Dallas Foyer A
8:45 AM Breakfast Speaker Dallas Ballroom A 1-2 – Terri Burke, Executive Director of the ACLU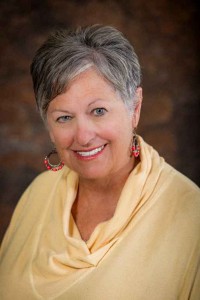 9:15 AM – Meeting Begins:
Session 1 – Krisi Noble, Funky East Dallas Democrats and their PUMP Project.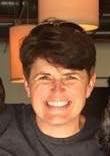 Session 2 – Bruce Elfant is the Travis County Tax Assessor-Collector and Voter Registrar.
He will give an updated presentation on Voter Registration and how he was able to get 89.9% of the                              eligible voters registered in Travis County.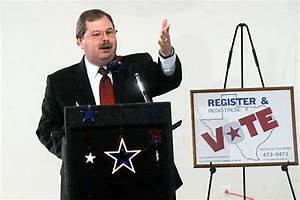 12:00 Noon – Grab & Go Lunch, Dallas Foyer A
12:30 PM – Lunch Speaker
1:00 – 5:00 PM – Meeting and Breakout Sessions (currently planned session, but not confirmed: Outreach to Minorities and GOTV workshops)

Potential Saturday evening outing:  Sam Morril, at Hyena's Comedy Club at 8 pm.  This venue is right on a DART stop.  Watch for updates!
TDW Board Meeting will be held after we end in the Pearl 5 Conference Room.