NDTDW Persuasion Project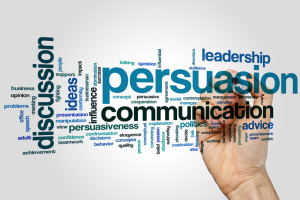 Start changing minds and how voters will mark their ballots in the crucial 2018 election.  Now is the time to use the techniques described in the  The Resistance School developed by the Kennedy School at Harvard, coupled with the teachings of Dr. George Lakoff ("Don't Think of an Elephant").  To find information on the Resistance School session on-line and Lakoff's writings, click here.
We are doing this by sharing The Progressive values represented by the Democratic Party. How do you persuade? No facts. No lecturing. Ask questions. Find shared values. Relate to one another on basic levels of values. And share your stories. Just think of IRS (no, not the tax people).
I = Inquire. R = Relate, S = Share.
NDTDW has formed a GOTV/NextGen group for NDTDW members to work on these techniques as well as developing "frames" to use so that our progressive ideals stick in voter's minds.
To facilitate this groups, NDTDW has added a meeting night specifically devoted to this group; the 3rd Tuesdays of the month at the Northaven United Methodist Church, 2nd floor, 7 pm.
If you are an NDTDW member and want to be part of this working group sign-up below.  Please don't think of this as a one-off.  We want people committed to attending the meetings, educating themselves on techniques and issues and reporting to our general membership on the plans and progress that result.